Globální ekonomika míří do režimu obnovy, a to bude mít dopad mimo jiné na formu práce, spolupráce a komunikace uvnitř i vně firem. Zároveň je trh svědkem bezprecedentního tempa inovací v oblasti technologií, a to hlavně technologií přenosu videa.

Před několika lety měli uživatelé omezený výběr zařízení pro videokonference. "Rostoucí řada typů zařízení a flexibilních modelů nasazení dnes umožňuje koncovým uživatelům větší výběr pro videokonference doma, v kanceláři i na cestách," řekl Roopam Jain, vrchní ředitel společnosti Frost & Sullivan's Connected Work Practice.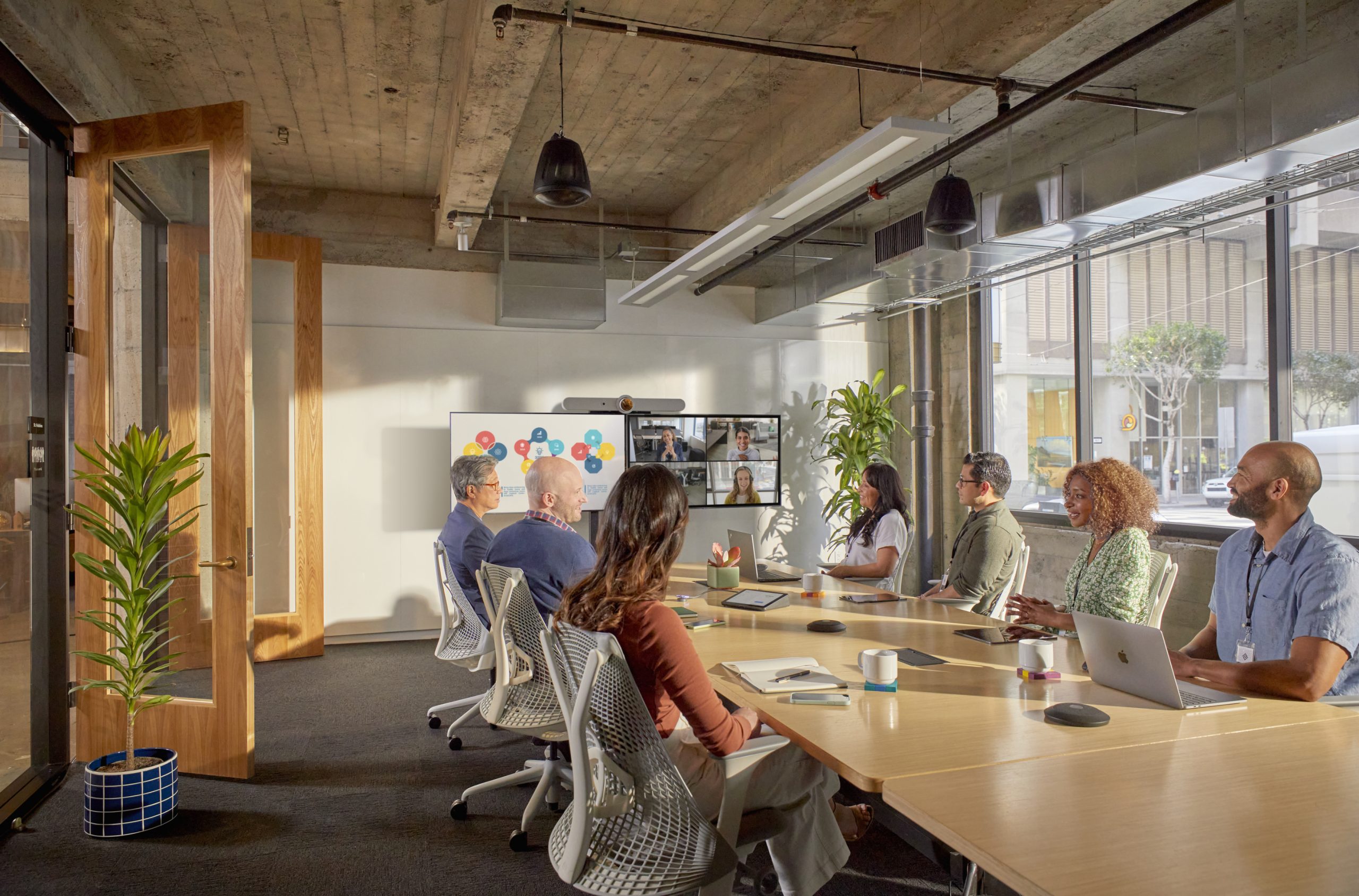 PRODEJ VYBAVENÍ PRO VIDEOKONFERENCE DO ROKU 2025 VZROSTE ŠESTINÁSOBNĚ
předpovídají odborníci z Frost & Sullivan's.
Umělá inteligence (AI) nabízí lepší uživatelskou zkušenost, širší využití dostupných technologií a rozšiřuje možnosti prostoru pro jednání.
Rostoucí zaměření na zlepšování uživatelské zkušenosti vedlo k nabídce nových funkcí, jako je inteligentní rámování, potlačení šumu na pozadí, virtuální pozadí a flexibilní režimy prezentace.
"Kancelářské prostory budou optimalizovány a restrukturalizovány tak, aby bylo možné vybudovat více zasedacích místností a prostor pro spolupráci, které umožní častou ad-hoc spolupráci mezi pracovníky v kanceláři a lidmi pracujícími vzdáleně," dodal Jain. 
"Očekává se, že počet videokonferencí vzroste do roku 2025 pětinásobně, a to také díky masivnímu zpřístupnění videa v malých prostorech, klubovnách a učebnách."
Doporučení pro společnosti:
Pochopte potřeby svých zaměstnanců a včas upravte zázemí ve firmě. Pomozte masivnímu přechodu na vzdálenou práci s novými osobními komunikačními zařízeními, která umožňují rychlou a chytrou spolupráci a komunikaci. 
Překleňte propast mezi online schůzkami jednotlivců a zážitkem ze zasedaček – schůzky na cloudových počítačích
zaznamenaly během pandemie velký skok v inovacích.
Teď, když se lidé vracejí do kanceláří, zážitek ze zasedacích místností by měl držet krok. Nadchněte se pro vychytávky v místnostech, kvalitní video, zvuk, snadné používání a různé funkce, které jsou nyní novým standardem pro osobní schůzky.
Pokud ještě nevyužíváte AI, začněte. Je nejvyšší čas se podívat na výhody, které vám například Power BI nebo IoT přinese.
Podívejte se, jaká řešení pro zasedací místnosti nabízíme.
Použité informace a citace byly čerpány ze studie Frost & Sullivan "Stav globálního trhu s videokonferenčními zařízeními, předpověď do roku 2025".
Chcete poradit s IT správou, Power BI nebo profesionální zasedací místností?
Vyplňte nám prosím krátký formulář a my se vám ozveme.